1) She knows how to make an entrance…
Courtney aka Shane Janek probably made the best entrance in the show's 17 year history. She styled out losing her dress in front of a live crowd and millions of viewers at home. Although some argue that the whole thing was staged (and it probably was) it did give fans at home a lot to talk about!
2) Educating the house…
Shane is never afraid to answer people's questions about drag or sexuality. Despite the occasional ignorance, Shane always listens to their point of view even if he disagrees with it but never begins a shouting match (even if it could get him more screen time – CBB loves the drama). He instead sits their calmly, respects them and goes on to respond in such an articulate educating manner. We've seen him speak about gender existing on a spectrum to India Willoughby, discuss retired MP Ann Widdecombe's voting history on issues such as same-sex marriage and even taught the guys how to tuck!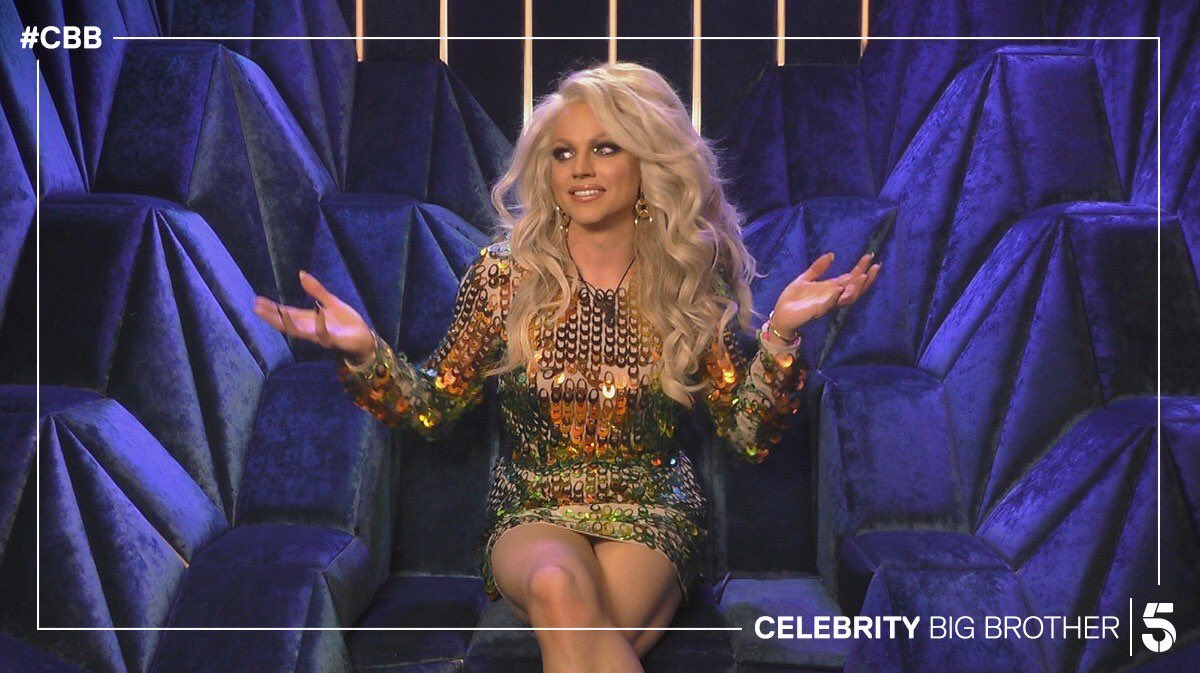 3)  Bromance with Andrew….
It has been one of the highlights of the series to watch this pairs friendship and fondness for each other grow. Their continuous flirting has caused many headlines for this years CBB but I just think it's sweet that Shane/Courtney hasn't just been pushed aside and Andrew welcomed him and treat him the same as he treat the other 'lads' (except the hugging, bath sharing etc). Some people on the outside have speculated that it was a game plan, but I genuinely believe their friendship will last. Even though I'd happily ship #CourtDrew.