We have all been there. While considering what to do for that weekly tradition of the gay community, brunch, our phone pings with a message from a friend we have not seen in a while.
"Hey, I miss you. Let's get brunch."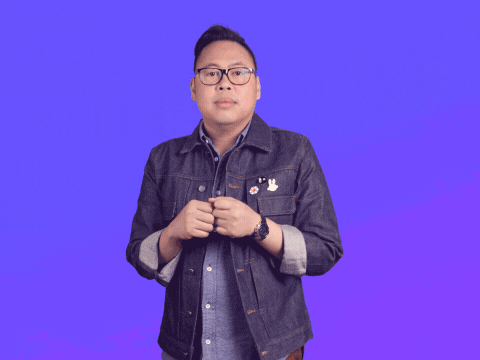 "I miss you too" we text back, "Where and when?"
"Sunday. Let's pick some place kid friendly."
Shit! Thoughts of a boozy brunch at some fascinating little spot slip away at the notion of "kid friendly." What does that even mean? Are bottomless mimosas "kid friendly?" Can we mention what we did and who we did it with last night and keep things "kid friendly?" What time do kid friendly brunches start? Nine o'clock? Eight o'clock! NO! Fingers slide across the screen of our phone to say something polite but in the negative.
And let's be real. Brunch with babies, like actual babies might not be amazing. They're likely going to cry because babies cry. They're likely going to need a lot of attention because they're babies and can't do things for themselves. We can't relax and day drink with babies and spending a morning with a crying baby was not at all part of our plans for a Sunday morning.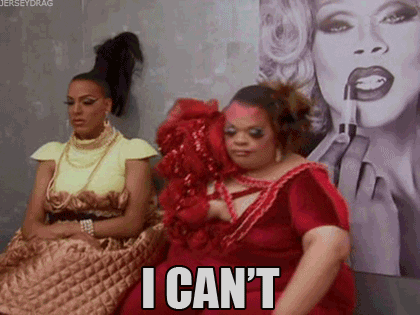 All of these are valid reason to say no to your friend. But before we push send on that "Oh, boo! I already have plans." it is a good time to think about why you might want to say yes.
First off, if you are part of a friend group that is around 25 years old and has some straight couples in it (and even if it doesn't,) this won't be the last time that one of them has a baby. In fact, it's just starting. But it is worth considering that this person reaching out is your friend. They may show up with a baby instead of bubbly but they are still part of your life and part of our community.
That friend reaching out with their baby crying in the background isn't a chore, they're someone who loves and cares for you and wants your love and attention. They are looking for love and support as their lives change.  The queer community is great at recognizing that need and well equipped to provide that empathy, love, and support. After all, being there for your friends through changing times is what makes our community strong, diverse, resilient, and fierce. Also, there's brunch. So how could we make this work?
Finding a "kid friendly" brunch spot might not be the right task for you. Toss the challenge to your friend. If they're a parent they likely are plugged into a whole host of mommy blogs, parent focused Facebook groups, and baby newsletters, not to mention other newbie parents they met through those very resources. They might have an idea of a "kid friendly" place where everyone, baby included, can feel comfortable and part of the community.
Be clear on what you want. If you want a place with drinks, say that. Make it clear that you want something kid friendly but not kid focused. There is a difference between a place with a kid's menu and a place with a ball pit. If there are deal breakers for you like a dancing animal or singing clown (or no bar,) you should say that.
Even so, your friend, who has been busy with doctor appointment, play dates, and other baby related things might not have had time to think about the reality or limitations of brunch with a baby. Maybe they want to return to one of your old haunts. Places you all used to frequent before the arrival of the little bundle of joy. But what if those are places that are clearly not intended for kids? In an adult gay world, there are some places that are for adult and only adults. That upscale roof-top cocktail bar with the breeze-in brunch buffet might not be a great choice, even if it is where you and your friend made and then blurred a lot of great memories. A campy drag queen brunch complete with show, isn't a good choice either. The baby likely won't appreciate a seven-foot-tall queen shouting over a boozed-up audience and the other dinners won't appreciate a baby's crying over whatever one liners the queen is cracking.
Maybe you suggest your favorite coffee shop or diner instead. If you want to be helpful and not delve into mommy blogs yourself, you might introduce your friend and their child to the "Good for kids" filter on their Yelp app.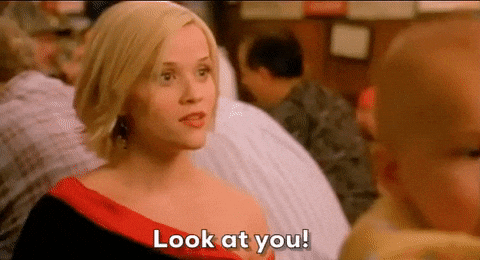 Your friend should also have some realistic expectations. A venue that did not have a kid's menu before their baby will not have one now that the baby has been born. A newly minted daddy or mommy might not realize that just because they can hang out at brunch for hours, their little one won't want to.
These are just some things to consider before you say yes or no to your friend and their baby, but here is one last one. Your friend's life has changed. Just like ours has, and is, and will again. We should try to keep up and try to be open to changing with them. That is, after all what friendship, relationships, and love do over time, they change with us. We should remember what brunch is for, other than curing a hangover. It is a time to share our lives, a time to make community, a time to reconnect with old friends and build toward next week, next year, and our next steps. That's why your friend is reaching out. And brunch with a baby, even a crying one, won't be so bad. It isn't like we have never thrown a tantrum about brunch before.
What are your thoughts on how to keep up relationships and friendships as our lives change? Get in touch on Twitter @gayboybible